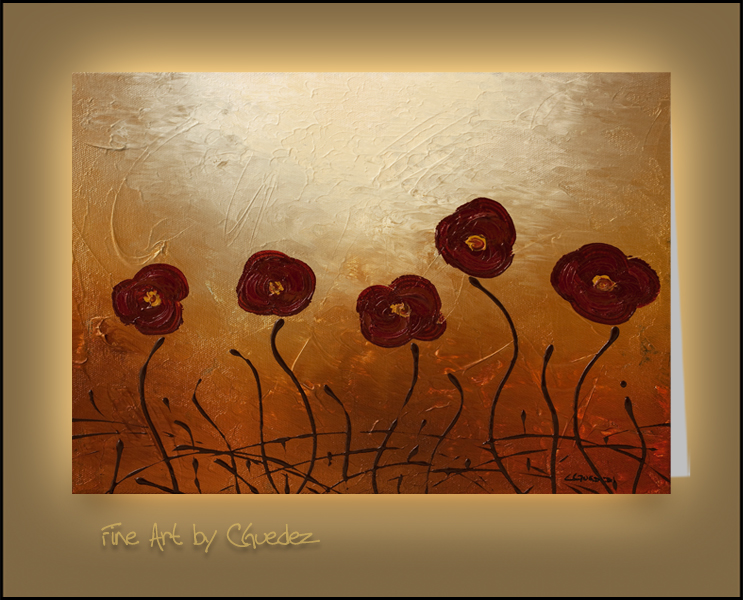 tamben7996(at)aol(dot)com
Congratulations tamben7996!
This is the 1st giveaway of the "Greeting Cards" Contest. To enter, just subscribe to my newsletter and leave a comment of you favorite card.
Google just released its New +1 button, similar to the Facebook. Please "like" our new Google +1 button:

(if you can't see the button, click on the link below)
Click here to participate in the Greeting Cards Giveaway

Enter to the Original 100% hand-made painting "Les Fleurs" ($1650 Value)

Many thanks to all of you who follow me through facebook, twitter, emails, etc. I read all your nice comments and testimonials. They make me feel very happy and more motivated to keep following my passion for art. Please keep in touch, your feedback is appreciate it. Thanks a lot!

In Honor of Father's Day, we are giving 70% Off on any Original Painting. Use code: HIP2SAVEDAD. Offer expires tomorrow at 11:59 pm.

HAPPY FATHER'S DAY!

Sincerely,
Carmen