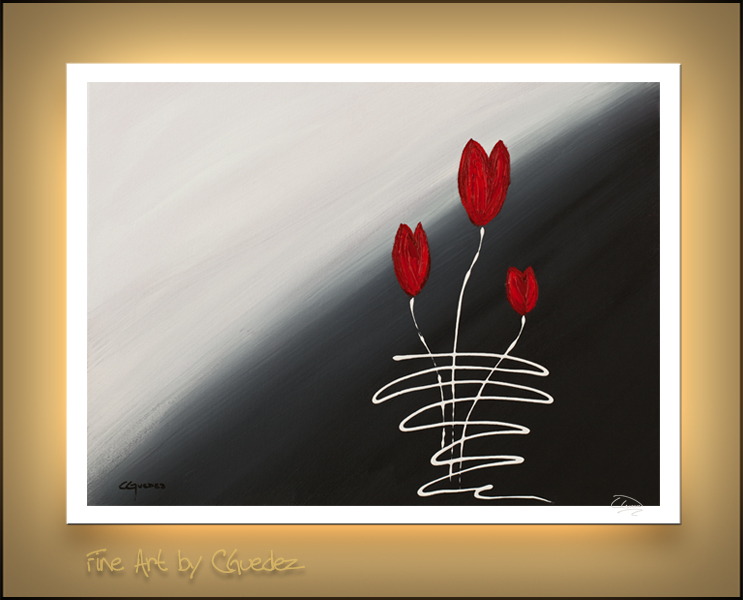 I want to thank all of you for participating in this contest for a "Red Tulips" print, and to invite you to my new Super Giveaway: an Original Painting "Les Fleurs", ARV $1650.
And the Winner is ….
leahita(at)gmail(dot)com
Congratulations Leah! Please remember that you have 7 days to contact me and claim your prize or I will randomly choose another winner. I hope you enjoy this beautiful print!
A new Super Giveaway: Original 100% hand-made painting "Les Fleurs" $1650 has been posted
Click here to enter now! – Don't miss this one!
Thanks,
Carmen